Who we are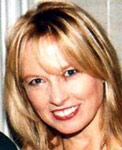 Marijeanne Liederbach, PhD, PT, ATC, CSCS, is the Owner of PT Plus and the Director of Research and Education for the Harkness Center for Dance Injuries at NYU Hospital for Joint Diseases. She has a PhD in Biomechanics and Ergonomics from NYU and has served as Instructor of Kinesiology at Columbia University. Throughout the 1980's, Dr. Liederbach headed the athletic training services for The Joffrey Ballet while serving as Supervisor of Sports Physical Therapy at the Nicholas Institute of Sports Medicine and Athletic Trauma at Lenox Hill Hospital. She has provided backstage therapy for hundreds of dancers and dance companies including The English National Ballet, Alvin Ailey American Dance Company, Merce Cunningham Dance Company and Ben Vereen's various Broadway shows. Dr. Liederbach has authored numerous papers and chapters and has lectured internationally on topics pertaining to the prevention and care of sports and dance injuries. She is a member of the Editorial Review Board of the Journal of Dance Medicine and Science, the National Advisory Committee for the American Physical Therapy Association's Performing Arts Practice Analysis, the DanceUSA Taskforce on Dancer Health, the Performing Arts Medical Association and the Research Committee of the International Association for Dance Medicine and Science for whom she Chairs the Standard Measures Consensus Initiative. She is also an Affiliate Member of the American Orthopaedic Society for Sports Medicine. Dr. Liederbach danced professionally for many years and is still an active choreographer whose critically acclaimed work has been shown in Europe and throughout the United States.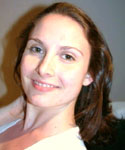 Erika Kalkan, PT, DPT, is a Doctor of Physical Therapy who graduated from Temple University, a nationally recognized program of excellence. Prior to her physical therapy education, Dr. Kalkan was a modern dancer. Being awarded the "Promising Artist Scholarship", she attended the University of the Arts and graduated with a B.F.A. in modern dance performance with honors. With over twenty years of dance training and performance experience with a focus of various styles of jazz and modern dance techniques, Dr. Kalkan has had the opportunity to perform in local venues in New York City and Philadelphia as well as with the dance company, Eleone Dance Theater. Dr. Kalkan has worked backstage at numerous Broadway productions and has provided physical therapy services for the Paul Taylor Dance Company. Dr. Kalkan currently works for the Harkness Center for Dance Injuries providing onsite physical therapy at SUNY Purchase Conservatory of Dance as well as at PT Plus, P.C. in City Center.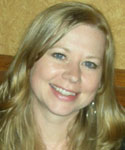 Sally Donaubauer, DPT, is a Doctor of Physical Therapy who specializes in Pilates-based rehabilitation and dance medicine. Upon graduation from the University of Iowa with a degree in Exercise Science, Dr. Donaubauer moved to New York City where she danced professionally for several NYC- based modern dance companies. In 2000 she completed her Pilates certification at the Kane School of Core Integration, and served as a Pilates instructor on their teacher training staff until entering the Doctor of Physical Therapy program at the University of Southern California. At USC, she received several academic achievement awards, including the Order of the Golden Cane Award, which is the highest honor awarded to graduates from the Division of Biokinesiology and Physical Therapy. In addition to providing physical therapy and teaching Pilates at PT Plus, Dr. Donaubauer is also on the treatment and education team at the Harkness Center for Dance Injuries, New York University Medical Center – Hospital for Joint Diseases.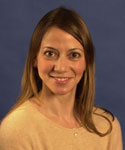 Emily Sandow, PT, DPT, is a physical therapist at the Harkness Center for Dance Injuries, New York University Hospital for Joint Diseases. She also provides on-site physical therapy services to many dance companies and Broadway shows. Dr. Sandow, DPT, holds an undergraduate degree from New York University in Mathematics, graduated with honors from Columbia University College of Physicians and Surgeons with a Master of Science in Physical Therapy, and completed her Doctorate of Physical Therapy at Columbia. She received the Columbia University faculty award for "Outstanding Student Research". Dr. Sandow has presented original dance-related biomechanics research at dance medicine and physical therapy conferences. She has been a consultant and model for Dance Teacher Magazine. Dr. Sandow trained in ballet and modern dance at the High School of Performing Arts and the School of American Ballet, and has performed in New York City.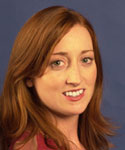 Megan Richardson, MS, ATC, is a certified athletic trainer (ATC) specializing in manual therapy, Pilates-based rehabilitation and functional training for performing artists. Ms. Richardson is on staff at the Harkness Center for Dance Injuries and PT Plus, P.C. She has provided backstage coverage to numerous dance companies and Broadway shows. Ms. Richardson has presented on issues related to dancer health and rehabilitation both nationally and internationally. Currently she sits on the Development Committee of the International Association for Dance Medicine & Science and is a founding member of the Performing Arts Work Group of the National Athletic Trainers' Association. Ms. Richardson attended George Washington University on scholarship for dance, where she received her undergraduate degree in Athletic Training. She earned a Master of Science in Kinesiology at Indiana University while serving as the primary ATC for the Indiana University Ballet Theatre. Ms. Richardson has performed with numerous modern dance groups in both New York City and Washington, DC.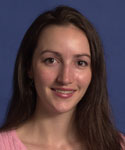 Alison Deleget, MSATC, is a Certified Athletic Trainer and Certified Pilates Instructor at PT Plus, P.C. who attended Indiana University on scholarship as a ballet major before earning both a Bachelor of Science and Master of Science degree there in Athletic Training. She was certified as a Pilates Rehabilitation Specialist through Polestar Education in 2002, and became certified by the Pilates Method Alliance in 2008. She has taught thousands of dancers and non-dancers alike how to enhance their health and recover from injury using a unique combination of skills she learned as a dancer and healthcare professional. Ms. Deleget is a Clinical Specialists at the Harkness Center for Dance Injuries of the NYU Hospital for Joint Diseases and an on-site provider of Athletic Training Services at many of New York's elite dance companies and Broadway productions.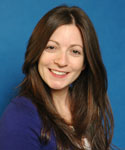 Leigh Heflin, MSc, has been working in fitness for the past 8 years. She holds 3 national certifications in fitness, for both personal training and group exercise, through the National Academy of Sports Medicine and the Aerobics and Fitness Association of America. Additionally, she has a certificate in Kettle Bell training from Kettle Bell concepts. Currently, Leigh is in working toward her Pilates certification through the Pilates Method Alliance. Leigh is a former dancer, holding a Bachelors of Fine Arts in Dance from the University of North Carolina at Greensboro, and has danced professionally in New York City and California. In 2006, she graduated with her Masters in Science in Dance Science from the Laban Centre, in London UK. Leigh also works at the Harkness Center for Dance Injuries, where she provides injury prevention lectures and workshops and coordinates their annual continuing medical education course. On behalf of the HCDI, Leigh has presented at international dance and sports science conferences and provided consultation for various dance and fitness publications.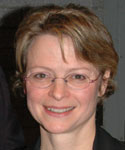 Beth Glace, MS, is the Sports Nutritionist and a Research Associate at Lenox Hill Hospital's Nicholas Institute of Sports Medicine and Athletic Trauma where she has been practicing for the past 15 years. She has had extensive experience in both nutritional counseling and fitness testing of professional and recreational athletes and dancers. Her research has been published in many peer-reviewed journals on topics that include efficiency during running, eating disorders in athletes, metabolic rate in ballet dancers, and nutrition and blood values in ultra-marathoners. Beth is herself a competitive runner with particular interest in cross country and track events. She coaches the Shawangunk Runners in New Paltz, NY, and directs numerous trail and cross country races throughout the year. In addition, Beth owns and competes with her horse, Klass Act, in endurance riding and eventing.